Comedy Hypnotists

The Comedy Hypnotists available from ProBookings Entertainment are second to none.  If you're looking to book Comedy Hypnotists for corporate events, proms, campus activities, or fairs your best choices will be found here...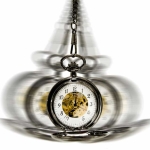 Comedy Hypnotists are one of the most exciting, unusual, and mind-bending forms of live entertainers available.  Considered by many to be the "Cadillac" of live entertainment comedy hypnotists - if you've never seen one perform live before will have you laughing so hard you'll cry!  In a comedy stage hypnosis show volunteers from the audience end up being the stars.  ProBookings boasts some of the most talented professional comedy stage hypnotists in the world.  Comedy Hypnotists shows are perfect for corporate events, college campus activities, high school proms, high school graduation parties, assemblies, fundraisers, comedy clubs, and even state and county fair entertainment and festival entertainment. Please review our roster of comedy hypnotists below that are guaranteed to make your next entertainment event a smashing success!
The ProBookings Roster of Comedy Hypnotists
---
---
---
---
---
---
---
---
---
---
---
---
---
To Book A Hypnotist For Your Event Today Or To Receive A Quote - Contact ProBookings At 608-399-4683 Or Fill Out The Contact Form...
ProBookings Entertainment has been bookings Comedy Hypnosis shows for over 20 years.  If you'd like to be considered as an act for our roster of professional Comedy Hypnotists please visit here:  http://www.probookings.com/join-us.  Please Note - We are looking for acts with at least 25 professional shows under their belt, and that have a professional demo video.  Please no new acts.