Murder Mystery Shows
Murder Mystery Shows are one of our clients' most popular, interactive, and entertaining corporate events. Murder Mystery Shows are the ultimate entertainment solution for your holiday party, corporate event, fundraiser, dinner party, team building exercise, wedding, birthday and much more!
Imagine your guests enter the room.  Before the evening can begin…the butler keels over!  There has been a murder and more than likely somebody committed it!  The murderer could be anybody…even YOU.  You and your teammates will get the chance to unravel the clues, interrogate the suspects and crack the case during the murder mystery show.
The Murder Mystery Show Company brings professional actors that will come to your event.  These "Murder Pros" will walk your guests through each step, all while furthering the plot in their hilarious characters.   Clues, props, costumes and everything you need are all included in the package.  We do all the work, so you can relax and enjoy the murder!
When booking the Murder Mystery Show for your event entertainment you have the option to choose from the following murder mystery show packages...
Murder Mystery Show Packages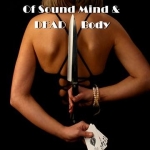 Of Sound Mind and Dead Body... Classic for all events, Moderate Challenge
Murder, mystery and magic take center stage at The Murder Mystery Show Company's most popular show. One of the world's foremost magicians dies during his own act, leaving millions up for grabs. Who will receive the money from the late Great Scott and which greedy character is responsible for his death?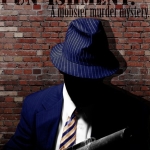 Crime and Punishment
Classic for all events, Moderate Challenge
A traditional Murder Mystery set in the world of 1920's Gangsterland.  Mobsters, murder and comic mayhem ensues after the mysterious death of one of the "family".  Channel your inner thug in one of The Murder Mystery Show Company's most popular murder mystery improv shows.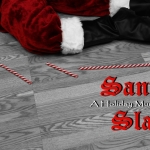 Santa's Slain
Christmas Parties, Moderate Challenge
This Christmas show is our holiday special. The law firm of "Doowie, Cheatem, and Howe" is holding their annual Christmas party with a not-so-sober Santa.  All's jolly until Santa jingles his last bell.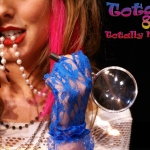 Totally 80's, Totally Murder
Themed Events, Birthdays and School Parties, Moderate Challenge
Like the 80's weren't tragic enough. The Juggernauts of New Wave are in town for a radical concert, but things turn bogus quickly, and one of these 80's stars is a murderer!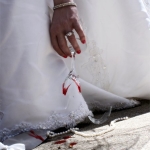 Till Death Do Us Part
Wedding Receptions, Moderate Challenge
Before the happy couple pronounced their vows the police have pronounced a death. This wedding truly is a nightmare! Can the hapless detective solve the murder and save this wedding?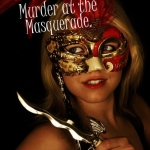 Murder at the Masquerade
Perfect for New Years and Halloween!
Moderate Challenge
What better way to celebrate this special occasion then with a Masquerade Ball? That is until the clock strikes murder! Which one of these costumed characters is responsible? It'll be your job to solve this crime, before time runs out!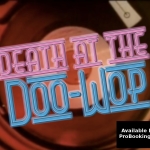 Death at the Doo-Wop
Themed Events, Moderate Challenge
Grab your Poodle Skirts and Horn Rimmed Glasses; the class of 1957 is having one killer Prom! Before the King and Queen can have their first dance, tragedy strikes! You'll play detective in this "swell" interactive murder mystery dinner. Can you bring the true killer to justice before this Sock Hop Prom is ruined? Golly Gosh!
Watch the demo videos of the Murder Mystery Show...
To check availability and pricing or to book one of our Murder Mystery Shows fill out the contact form or call ProBookings at 608-399-4683...
Save