The SouthSide Band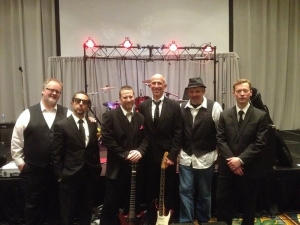 The SouthSide Band is the rock band of choice for corporate and private events. We are seasoned musicians serious about entertaining our audiences with a wide range of great music we all love. The song list is diverse and ever-growing. We are versatile and will accommodate your needs, including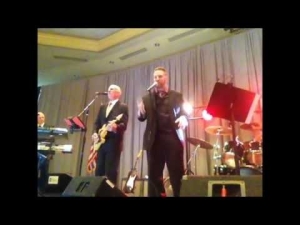 adding your personal favorites to the song list that aren't in our catalog (with proper notice). Our catalog covers music from the decades of the 60's through the late 80's and early 90's, while navigating different styles including Classic Rock, Soul/R&B, Disco, Funk, Jazz, Blues and even a little Country. We can soften-up for a cocktail/Jazz Hour, but we can also do an Acoustic Set, depending on the needs of the client. Most of all, we emphasize lively, dance-able music to engage dancers and listeners alike.
In 2012 we formed our band using the best musicians we could find in the area, each with decades of experience working with other bands who've helped us grow to the level of musicianship that we wanted for this top-notch band; bands such as Georgia Clay, Radio Drive, Boogie Wonderland, 2-Legged Zoo, After Burner, The Jazz Bridge Project, Wicked Poseur, Hanging Curve, Pair of 7's and Hope's Basement.
We've worked long hours to form a tight sound that has won acclaim from the clients that have booked us (*See Reviews). Our lead singer connects with the crowd like no other. You'll notice we enjoy each other and LOVE to play, no matter where we are.
We are passionate about ensuring our clients and guests have a memorable experience. You'll find this band is professional, composed of family men who are smart and sophisticated and present ourselves as such. Our usual dress for formal and semi-formal occasions is black suits and suit coats or vests, and for informal events, jeans and polo shirts, so we can accommodate you with our dress, too.
Watch the Demo Video of the SouthSide Band Below...
To Check Availability/Pricing and to Book the SouthSide Band Fill Out the Contact Form or Call ProBookings at (608) 526-3829.