Mentalists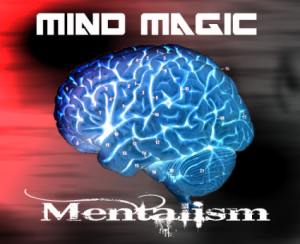 The Mentalists booked by ProBookings are excellent choices for corporate events entertainment.  Our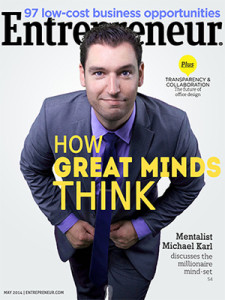 Mentalists are recognized favorites by corporate event planners and booking agents around the world.  These mentalists can astound audiences with their amazing abilities, charisma, and mystery.

A mentalism show is when Mentalists, appear to demonstrate highly developed mental or intuitive abilities.  Performances may include telepathy, clairvoyance, divination, precognition, psychokinesis, mind control, memory feats and even magic.  Mentalists are sometimes referred to as Psychic Entertainers.  ProBookings books some of the top mentalists in the country that are perfect entertainers for corporate events, college campuses and more event venues.  Please review our roster of mentalists below, then contact us to book your next event.
Stay up to date with our event entertainment options by following ProBookings on Twitter.
Mentalists Roster...
---
---
---
---
---
---
Mentalists are a real hit at corporate banquets, training meetings, and annual seminars and conventions.  They typically offer a break from the norm and allow attendees to experience a stress release which is essential in trying economic times as well as times of prosperity.
Working with an established entertainment booking agency like ProBookings is essential for companies when searching for mentalists.  An agency is very effective at knowing exactly what a corporate client wants and also in knowing what to look for out of its event mentalists.  The owners at ProBookings have an added advantage in helping their clients needs be satisfied when booking a mentalism show for their corporate event entertainment.  Not only are they booking agents – they're also entertainers and corporate event planners – so they can understand the full spectrum of what is needed to make every type of event a success.  When hiring your Mentalist look to ProBookings to help you make the right decision so success can be yours too.
Contact us today at 608-399-4683 to check availability and pricing of our Mentalists for your next event or fill out the contact form!..
Save
Save