Dueling Pianos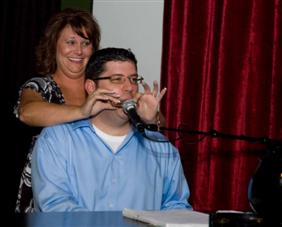 Dueling Pianos shows are a real hit for any event where you're looking for great musical entertainment.  At ProBookings we book some of the top Dueling Pianos Groups in the country.
Our Dueling Pianos entertainers have multiple teams of the best Dueling Pianos shows available for bookings nationwide.  Our groups perform regularly for comedy clubs, college campus events, weddings, corporate events, bars, and for fairs and festivals.
A dueling pianos show is fun, interactive, often hilarious and always a top hit for any type of event looking for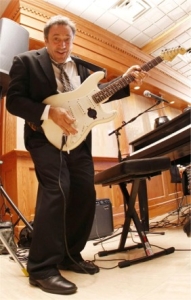 a great time.
They are friendly professional teams of very talented musicians that are guaranteed to make your next event a smashing success!
Our performers are 100% clean for all ages. No abusive performances here. If you are looking for a totally clean, yet funny and exciting show, we have got it.  Our dueling pianos shows have performed together for many years.  We have just plain fun silly people who do not share the same performance skills or personality traits, which means there is a ton of variety and unique tools at our disposal.  This makes every one of our dueling pianos shows fun, unique and full of laughs.
Featuring the talents of musicians with 20+ years of professional touring experience. We guarantee to delight audiences of all types. From performing arts centers and corporate functions to cocktail parties and nightclub/bar shows the ProBookings Dueling Pianos teams do it all....WITH CLASS and a whole lot more! We are not your typical dueling pianos show. We have taken the concept to the next level with full production (lighting, sound, etc) and incredible performances to ensure that this an entertainment experience like no other. Don't settle for less.
You can follow us on Twitter to keep up to date on our Corporate Event entertainment options.
Watch this demo video of one of our Dueling Pianos teams...
To check availability and pricing of our Dueling Pianos Groups fill out the contact form or call us at 608-399-4683...
Save