Famous Celebrity Comedians
Famous Celebrity Comedians for corporate events can be hired from ProBookings Entertainment. ProBookings works with the best performing clean Famous Celebrity Comedians that are perfect for corporate events entertainment...

Are you in need of famous celebrity comedians for your extra special corporate events?  At ProBookings we book some of the top famous celebrity comedians available in the country.  Every one of the famous celebrity comedians we have listed have a very clean performance designed especially for corporate audiences.  You may be familiar with some of our comedians R rated performances from TV, however you can rest assured they all also have very clean performances perfectly suited for corporate level audiences too.
The budget range for our famous celebrity comedians ranges from a low of around $20,000 to over $500,000.  We mention this just so you know these famous celebrity comedians are especially suited for special events only.
Please review our famous celebrity comedians below and then contact us for availability and a full quote.
Our Famous Celebrity Comedians Roster...
---
Jerry Seinfeld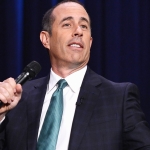 Creator and star of his own sitcom, comedian Jerry Seinfeld has become one of the most famous celebrity comedians of his generation. "Seinfeld" eventually became a huge hit for NBC, earning some of TV's best ratings and reviews. Seinfeld now stands as one of the most beloved sitcoms of all time. During the shows 8-year run, Jerry Seinfeld appeared in 180 episodes (including several 2-part episodes), and holds the distinction of being the only actor to appear in every episode of the show. Jerry Seinfeld was ranked #12 in Comedy Central's list of the 100 Greatest Stand-ups of All Time. Of all the famous celebrity comedians we book he is by far one of the top performers for a clean hilarious show... Watch the Demo Video of Jerry Seinfeld Here.  Book Your Famous Celebrity Comedians from ProBookings.
---
Ray Romano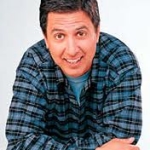 Comedian Ray Romano is a true-to-life case of childhood dreams coming true. One gets the impression that the success of humble comedian turned actor Ray Romano is more of a surprise to him than it is to those who supported him in his yes as a struggling futon deliveryman moonlighting in standup. One of his dreams, to perform in front of legendary late-night television host Johnny Carson, came true in 1991. Finally gaining national exposure and seemingly on the fast track to stardom, more television appearances soon followed, with a 1995 appearance on Late Night With David Letterman prompting Letterman to begin talks with Romano about the idea of developing a sitcom. Premiering in September 13, 1996, Everybody Loves Raymond found the now popular comic's offbeat domestic observations striking a chord with both audiences and critics alike.  Watch Ray Romano's Demo Video Here.  Book Your Famous Celebrity Comedians from ProBookings.
---
Jeff Foxworthy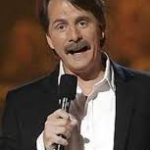 Famous celebrity comedian Jeff Foxworthy found his comedic skills on a dare from friends, when he did a few minutes of comedy at an Atlanta comedy club. A few months later, Jeff Foxworthy quit his job and started on the standup comedy road. Jeff Foxworthy's comedy originally centered on family situations, but he soon hit upon his successful "You might be a redneck if..". tagline which he says signifies "a glorious absence of sophistication". Following two successful albums, Foxworthy joined the growing trend of standup comics with their own TV sitcoms. Jeff Foxworthy had a career resurgence as a result of the Blue Collar Comedy Tour in 2000. Foxworthy, Larry the Cable Guy, Ron White, and Bill Engvall, took the country by storm. The tour lasted three full years, constantly being extended after an initial run of 20 shows. He's one of very few famous celebrity comedians that is hilarious while being clean.  Watch Jeff Foxworthy's Demo Video Here.  Book Your Famous Celebrity Comedians from ProBookings.
---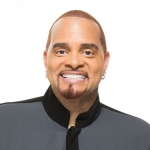 Comedian Sinbad's name recalls the literary legend that symbolizes strength, adventure and optimism and is what he strives for. Born in Benton Harbor, Michigan, Sinbad grew up telling jokes to his three brothers and two sisters. The image sticks: Sinbad the wild child, off-the-wall Sinbad who would do anything for attention, free as the wind, an unpredictable force that can't be harnessed, and always willing to pay any price, looking for laughs. His comedy is large, physical, and impetuous.  Watch the Demo Video of Celebrity Comedian Sinbad Here.  Book Your Famous Celebrity Comedians from ProBookings.
---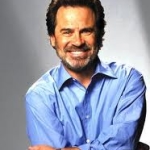 Comedian Dennis Miller is a five-time Emmy Award winner for his critically acclaimed, half-hour, live talk show, HBO's "Dennis Miller Live". The show, best described as "biting social commentary laced with humor" aired from April 1994 to August 2002. Over the years, Dennis Miller has become both a public and a critical favorite. The New York Times said, "Mr. Miller is exquisitely tuned to contemporary foibles... his material can be scathing, his delivery low key...Mr. Miller reaches a bit further than most comedians for the scorching comment...this smart aleck has an uncommonly sharp eye...." In 2003, Dennis Miller provided regular commentary for the FOX News show Hannity & Colmes, and began a prime-time show on CNBC in early 2004 called "Dennis Miller" which aired until May 2005.  Watch the Demo Video of Dennis Miller Here.  Book Your Famous Celebrity Comedians from ProBookings.
---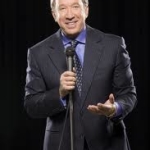 If you were to ask famous celebrity comedian Tim Allen where the inspiration for his manifesto on male improvement came from, he'd say, "I just stood up on stage one night in Akron, Ohio, and started talking about my garage and tools and that whole thing. Being the cheez weenie that I am -- his words and his spelling -- I saw the value of what looked like a very good bit, and I used it!" People remember Tim Allen most for his work on "Home Improvement," and for his starring role in the top-grossing movie, "The Santa Clause," for which he received the People's Choice Award for Favorite Actor in a Comedy Motion Picture. Book Celebrity Comedian Tim Allen from ProBookings Entertainment.  Watch the Demo Video of Celebrity Comedian Tim Allen Here.  Book Your Famous Celebrity Comedians from ProBookings.
---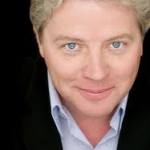 Famous Celebrity Comedian Tom Wilson, aka Biff from the "Back To The Future" movies, is one of the premiere stand up comedians in the country, boasting appearances on The Tonight Show with both Jay Leno and Johnny Carson, David Letterman, Regis, as well as Good Morning, America, The Today Show, and CBS This Morning. His combination of storytelling, solid stand up, and hilarious music, combine to make a unique package in the arena of live performance. Tom Wilson is one of a kind and you can book him today from ProBookings.  Watch the Demo Video of Famous Comedian Tom Wilson Here.  Book Your Famous Celebrity Comedians from ProBookings.
---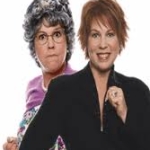 Famous Celebrity Comedienne Vicki Lawrence one of the stars of "The Carol Burnett Show" premiered in the fall of 1967. She spent eleven years with Carol, earning one Emmy Award and five Emmy nominations. Several years later, in 1973, Vicki received a gold record as a recording artist for her international hit single, "The Night the Lights Went Out in Georgia." After the Burnett show ended, Vicki went on to star in her own TV series, "Mama's Family". Vicki further perfected her hosting skills on her own daytime talk show, appropriately called "Vicki!," from 1992 to 1994. She received critical acclaim when she was the only talk show host since Oprah to be nominated for a Daytime Emmy in her freshman year. In the fall of 1997, she briefly returned to daytime talk as the host of "Fox After Breakfast" from New York City. Comedienne Vicki Lawrence now tours the country in her stage production: "Vicki Lawrence and Mama, A Two Woman Show."  Watch the Demo Video of Famous Comedienne Vicky Lawrence Here.  Book Your Famous Celebrity Comedians from ProBookings.
---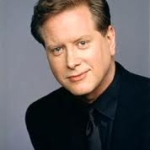 As of 2008, comedian Darrell Hammond holds the distinction as the longest-running cast member in the history of the show Saturday Night Live, with 14 seasons. Darrell Hammond was born and raised in Melbourne, Florida. Darrell Hammond began doing impressions as a child and those around realized he had a serious knack for the art made most famous by Rick Little. After graduating from college, Darrell Hammond gigged around New york City's comedy club scene for several years before landing a spot on the venerable hit-making machine Saturday Night Live. Darrell Hammond is featured in the films 'New York Minute' and 'Agent Cody Banks.' Darrell continues to tour the country and perform for various Corporate Groups and on TV doing his world famous impressions.  Watch the Video of Famous Saturday Night Live Comedian Darrell Hammond Here.  Book Your Famous Celebrity Comedians from ProBookings.
---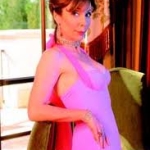 Voted "Best Comedian in Las Vegas" by the Las Vegas Review-Journal for the last eight years, comedienne Rita Rudner has become one of Las Vegas' most beloved performers. In a city of cabarets and production shows, Rudner is one of the few female headliners who has achieved success by keeping her clothes on. David Letterman, Johnny Carson, Bill Maher, Jay Leno, Bob Hope, George Burns, Conan O'Brien, Oprah Winfrey and Regis Philbin have all found Rita amusing, and she has appeared on all of their respective shows respectively. Her first solo HBO special, Rita Rudner's One Night Stand, was nominated for several awards, as was her English BBC television show which later appeared on A&E. Rita's two one-hour specials for HBO, Born to Be Mild and Married Without Children, were ratings standouts and she performed all over the country, filling Carnegie Hall in New York three times and the Universal Amphitheatre in Los Angeles twice.  Watch the Demo Video of Celebrity Comedienne Rita Rudner Here.  Book Your Famous Celebrity Comedians from ProBookings.
---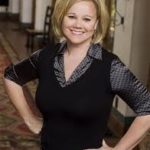 Famous Celebrity Comedienne Caroline Rhea, stand-up comedian and actress, brings a fresh, smart and spontaneous approach to all of her work. Her credits include; host of "The Caroline Rhea Show," regular guest on Whoopi Goldberg's "Hollywood Squares," Drew's girlfriend on "The Drew Carey Show," the made for television movie "Mom's Got a Date with a Vampire," "Pride and Joy" on NBC, Comedy Central's "Pulp Comic," "Comic Relief 8" and "One Night Stand 2005." She also appeared in the pilot of HBO's "Curb Your Enthusiasm," written by Larry David. Famous Celebrity Comedienne Caroline Rhea Continues to tour the World performing her hilarious and clean comedy show.  Watch the Demo Video of Famous Comedienne Caroline Rhea Here.  Book Your Famous Celebrity Comedians from ProBookings.
---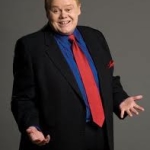 Two-time Emmy award winner comedian Louie Anderson is one of the country's most recognized and adored comics and was named by Comedy Central as "One of 100 Greatest Stand-Up Comedians of All Time." Currently he is headlining in his own show, "Louie-Larger Than Life" at the Excalibur Hotel & Casino on the famed Las Vegas Strip. The multi-talented performer went on to do television and movies starring in his own CBS sitcom "The Louie Show" and his own comedy specials for both HBO and Showtime. Anderson also has guest starred on such popular sitcoms as "Scrubs" and "Grace Under Fire," dramas like "Touched by an Angel" and "Chicago Hope." He also has appeared in memorable featured roles in such films as "Coming to America" opposite Eddie Murphy. The multi-talented comedian/actor's resume also includes the syndicated hit series, "Family Feud" and being executive producer and creator of the two-time Emmy Award winning animated series on FOX "Life With Louie."  Watch the Demo Video of Comedian Louie Anderson Here.  Book Your Famous Celebrity Comedians from ProBookings.
---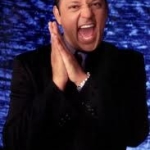 Comedian Paul Rodriguez is revered as one of the first Latin Kings of Comedy. As an actor and comedian Paul Rodriguez's career spans over two decades and includes starring roles and featured appearances in over 40 films and countless television series and comedy specials. He has hosted Showtime's Latino Laugh Festival, as well as his own television creations- specials for the Fox Broadcasting Company ("Back to School," "Behind Bars"). In addition to the specials, Rodriguez has guest starred in several television series including "Shaken Not Stirred," "Supreme Court of Comedy," "The Wanda Sykes Show," Showtime's original series "Resurrection Boulevard," "American Family" and "Politically Incorrect."  Watch the Demo Video of Comedian Paul Rodriguez Here.  Book Your Famous Celebrity Comedians from ProBookings.
---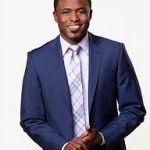 Comedian Wayne Brady is one of the funniest comedic actors on television. His hilarious improvisational comedy, coupled with his ability to impersonate just about anyone, have won him the laughs of millions of Americans on the former ABC hit comedy series "Whose Line is it Anyway?" Famous celebrity comedian Wayne Brady also starred in and produced "The Wayne Brady Show" a prime time comedy show for ABC in 2001. He was also a series regular on the syndicated sketch comedy show "Kwik Witz" for two seasons, and hosted the VH-1 comedy series, "Vinyl Justice," KABC's "Countdown to the American Music Awards," and was seen opposite Drew Carey in ABC's "Gepetto." Wayne also knocked it out of the park in an appearance at the 2nd Annual TV Guide Awards. He scored an Emmy Award nomination in 2002 for his work on "Whose Line is it Anyway" in the category of Best Individual Performance in a Variety or Musical. He continues to tour the country with his own improv show, "Wayne Brady and Friends," selling out the nation's top theaters and venues.  Watch the Demo Video of Comedian Wayne Brady Here.  Book Your Famous Celebrity Comedians from ProBookings.
---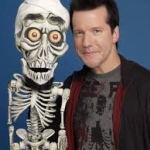 There are many sides to the comedic genius of famous celebrity comedian ventriloquist Jeff Dunham, who has risen in recent years to become a genuine entertainment phenomenon with an international 360 degree reach that includes record breaking television specials, staggering DVD sales over 4 million (and rapidly counting), 360 million views on YouTube, a current tour expected to gross $45 million, his own merchandise company that enjoys brisk sales of nearly 50 Dunham items, and a publishing deal that will see the publication of his first book in 2009. Ever increasing legions of devoted and highly active fans savor Dunham's concert appearances, TV shows, DVDs, CD and You Tube clips over and over and fervently spread the word on an entertainer who is not just a favorite with but beloved by his followers. It's all because Jeff Dunham is not just one of the funniest humans on the planet but the ringleader of a cast of comedic characters of his own creation like Walter the grumpy retiree; the beer-swilling, NASCAR loving and resolutely redneck Bubba J; the furry and manic Peanut; Jose Jalepéño, the spicy pepper from south of the border.  Watch the Demo Video of Famous Ventriloquist Jeff Dunham Here.  Book Your Famous Celebrity Comedians from ProBookings.
---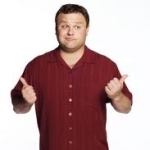 From his many appearances on the Late Show with David Letterman to his weekly picks segment on the FOX NFL pre-game show with Terry Bradshaw, Howie Long and Jimmy Johnson, comedian/actor/impressionist Frank Caliendo has been all over television the past few years. Known for dead-on impressions of famous actors like Al Pacino, Robin Williams, Robert DeNiro; politicians like George W. Bush and Bill Clinton); and broadcasters like John Madden, David Letterman, Jay Leno and Jim Rome), Caliendo is a seven-year veteran of television sketch comedy, counting among his credits MadTV and Hype. On the Stage, Caliendo's high-energy act is a blend of observations, impressions, characters and anecdotal stories that build to a frenetic pace. Once described by the Hollywood Reporter as "a combination of Robin Williams and Jim Carrey," Caliendo has also appeared on The Late Late Show with Craig Ferguson, Jimmy Kimmel Live, Conan O'Brien, The View, Last Call with Carson Daly, Superbowl XXXIX, Comedy Central Presents Frank Caliendo, The Best Damn Sports Show Period and Mike and Mike and stars in FRANK TV on TBS.  Watch Comedian Frank Caliendo's Demo Video Here.  Book Your Famous Celebrity Comedians from ProBookings.
---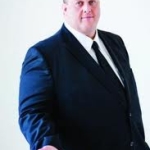 Comedian Billy Gardell stars in the CBS Hit television series, MIKE AND MOLLY which garners approximately 13 million viewers every week and is the number one new series of the year. Gardell co-starred in the critically acclaimed television series "Lucky." His other television credits include "Yes Dear" and "Judging Amy," on the Network, "My Name is Earl," "The Practice," "Monk" and "Gary the Rat." He made his major motion picture debut alongside Anthony Quinn and Sylvester Stallone in "Avenging Angelo," and had a memorable scene with Billy Bob Thornton in the Cohen Brother's film "Bad Santa." He also appeared in "You, Me & Dupree." Gardell has opened for such well-known comedians as George Carlin and Dennis Miller.  Watch Comedian Billy Gardell's Demo Video Here.  Book Your Famous Celebrity Comedians from ProBookings.
---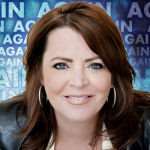 Comedienne Kathleen Madigan's had countless appearances on The Tonight Show with Jay Leno, The Late Show with David Letterman, Late Night with Conan O'Brien, and every other late night show that has come and gone. She's had her own hour specials on HBO and Comedy Central. In addition to the stand-up appearances, Madigan has been a correspondent for The Dr. Phil Show, ESPN 2 and done commentary on VH1, CNN, E! , CMT and TV Guide's Emmy Red Carpet. She's performed not only in the US, but in Canada, China, Ireland and England. In 2004, Madigan was the only comedian ever to go unchallenged on NBC's Last Comic Standing and in 2007 was a talent scout during the show's fifth season. Other television appearances include stints on E!, CNN, The Tonight Show (10 appearances), Letterman (5 appearances), The Conan O'Brien Show, HBO (2 of her own specials), Comedy Central (An hour and half hour special), and ESPN. Madigan also somehow defeated the ever-popular Larry the Cable guy and other notable funny comics to win the 2007 Sirius Radio Comedy Cup.  Watch the Demo Video of Famous Comedienne Kathleen Madigan Here.  Book Your Famous Celebrity Comedians from ProBookings.
---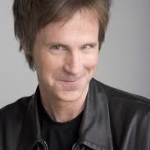 Emmy-award winning comedian Dana Carvey has maintained an illustrious career. Carvey was born in Missoula, MT. While a student at San Francisco State University, he won the San Francisco Stand-Up Comedy Competition. After his graduation (with a degree in communication arts), he played at numerous clubs in the Bay Area and then moved to Los Angeles in 1981 to pursue his career. A repertory member of "Saturday Night Live" since the 1986-87 season, Carvey left in 1992 after seven seasons. Carvey is best known for his characters the Church Lady; Hans, of the Hans and Franz body building duo; Garth, Wayne Campbell's (Mike Myers) 'Excellent Co-Host' on the immensely popular sketch 'Wayne's World,' and Weekend Updates Grumpy Old Man. On television, he hosted the 1992 presentation of the MTV Music Awards, co-starred in two pilots and was a member of the Showtime special "Salute to the Improvisation," with Billy Crystal, Robin Williams and Robert Klein. In 1995, Dana performed stand-up in his own one hour comedy special on HBO aptly named "Critics Choice ****." In 2008 Dana recorded his second solo comedy special for HBO entitled "Dana Carvey: Squatting Monkeys Tell No Lies." In 1992 Carvey appeared in the blockbuster film "WAYNE'S WORLD," based on the hit "Saturday Night Live" sketch. The film grossed over $160 million and was produced by "SNL" creator Lorne Michaels. The public demanded a sequel and in 1993 Carvey appeared in "WAYNE'S WORLD 2," recreating his role of Garth, alongside Mike Myers' Wayne.  Watch the Demo Video of Dana Carvey Here.  Book Your Famous Celebrity Comedians from ProBookings.
---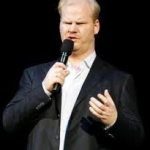 As a stand-up comedian, Jim Gaffigan's cutting edge, clever, quiet style has earned him an unprecedented number of appearances on both CBS' Late Show With David Letterman and NBC's Late Night With Conan O'Brien. Jim's comedy special for Comedy Central, Comedy Central Presents: Jim Gaffigan, remains one of the highest-rated for all stand-up specials on the network. A club, college and corporate event staple, Jim's clever quiet cutting edge stand has been featured at both the prestigious HBO US Comedy Arts Festival and the world renowned Just For Laughs International Comedy Festival in Montreal. After Jim's first appearance on The Late Show With David Letterman, Mr. Letterman personally chose Jim to develop a sitcom for World Wide Pants. A year and half later, Welcome to New York debuted on CBS to critical acclaim. The Wall Street Journal declared Jim "a true find" and TV Guide nominated Jim for Best Actor in a New Sitcom. Jim then co-starred with Ellen DeGeneres on her CBS sitcom The Ellen Show. For the past two years he has had recurring roles both on FOX's That 70s Show and NBC's Ed.  Watch the Demo Video of Comedian Jim Gaffigan Here.  Book Your Famous Celebrity Comedians from ProBookings.
---
To Check Availability or Pricing of any of our Famous Celebrity Comedians Please Fill Out the Contact Us Form or Call Our Office Today.
Follow ProBookings and our Famous Celebrity Comedians on Twitter.
Save
Save
Save
Save
Save
Save
Save
Save
Save
Save
Save
Save
Save
Save
Save
Save
Save
Save
Save
Save