Comedy Impersonators - The Legends of Comedy Show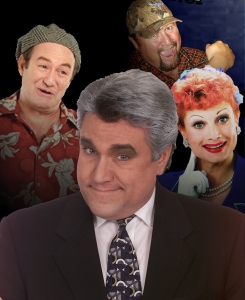 Comedy Impersonators - The Legends of Comedy show features the best Comedy Impersonators starring as the biggest comedy stars from the past and present, all together on one stage in an amazing simulated comedy extravaganza that always leaves audiences thoroughly entertained and cheering for more.
The Comedy Impersonators in the Legends of Comedy Show are top celebrity impersonator artists that  pay tribute to the comedy legends who have earned their place in the hearts and smiles of audiences around the world.
The show is as diverse as the many comedic legends who preform in it, and offers a wide range of comedy - from observational humor, to gut busting jokes - and is hosted by Bill Kirchenbauer (star of the long running hit ABC sit-com Just The Ten Of Us). This critically acclaimed show has to be seen to be believed. As one critic put it: " The Legends of Comedy is so true to life the audiences forget they are watching impersonators."
In addition to being a unique and hilarious comedy impersonators show, The Legends of Comedy is as versatile as the wacky cast of celebrities that perform in it. We can customize the size and length of the show to fit your corporate event or venue size. Small, large, long or short The Legends of Comedy can be made to order without losing one belly laugh, Like a well made suit, you will be amazed at how well our show can fit your needs. The Legends of Comedy comedy impersonators show is also audience friendly. We have designed programs for older audiences, younger audiences, corporate audiences and can even offer one that appeals to people of all ages!
The Legends of Comedy comedy impersonators show always adapts to the dictates of your good taste. From "G" rated to "R" rated, we can deliver laugh after laugh. You'll hear nothing but compliments from your audiences because we can deliver the show you want. Be a legend in your own time, give your audience the gift of laughter.
Follow ProBookings on Twitter to stay up to date with all of our comedy impersonators shows.
The Legends of Comedy - Comedy Impersonators Show Demo Video...
[divider_line]
To check availability/pricing or to book The Legends of Comedy Comedy Impersonators show fill out the form or call us at 608-399-4683.