Wedding Bands
At ProBookings we book a variety of different bands that are perfect for weddings and the unique style that each couple wants to portray at their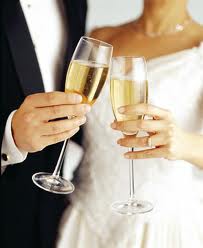 wedding.  Like country music - we can book a great country band for your wedding.  Love rock and roll - we can book that.  Want something tropical, Caribbean,  or Latin - we can do that too.  Want a variety of music - we can book wedding bands that will cover music from many different generations and different music genres.  Need something very classy - we can book in a jazz band or swing band or even a classy orchestra - there's no limit when finding the best in wedding bands.  Please review our roster of wedding bands and musicians below and don't forget to give us a call below to help you find exactly what you're looking for if you don't see it here.  Great wedding bands mean the world to the perfect wedding - work with the pros at ProBookings to help you make the selection that is best for you.
Current Wedding Bands Roster...
[fancy_table]
| Sam Fazio Swing-Jazz-Pop Cover Music | The Tim Sigler Band Country and Rock Cover Music | The Breakfast Club 80's Tribute Cover Band | The Shagadelics 70's Tribute Cover Band |
| --- | --- | --- | --- |
| Another of the great Chicago wedding bands - Sam Fazio and his Trio have performed in many local night clubs including Boombala, The Roxy, The Racoon Club, Tommy Gunn's Garage and Catch A Rising Star. Sam Fazio and his Trio make one of the classiest wedding bands you could ever book.  Sam's repertoire includes a unique mix of American standards, swing tunes and pop classics. His heartfelt interpretations showcase his soulful, yet classic style… Watch a Video of Sam Fazio Here | Tim Sigler and the Tim Sigler Band have been playing music to thousands of people throughout the Midwest for most of their adult lives.  Whether it's Johnny Cash, George Strait, Garth Brooks, or Keith Urban—The Tim Sigler Band is one of the top wedding bands that plays all of your favorite country songs - as well as some rock too!… Watch Videos of The Tim Sigler Band Here | The Breakfast Club is a high energy rock and dance 80's tribute cover band, whose every song is a hit that brings the house down with spontaneous, exuberant 'I know this song!' singalongs.  One of a few wedding bands to play in 5 markets (Festival, Club, College, Weddings, Corporate). "The Breakfast Club" has quickly become one of the top 80?s tribute bands… Watch a Video of The Breakfast Club Here | Liven up your Wedding with one of the only 70?s Disco tribute cover wedding bands that rocks! The Shagadelics will thrill you with their far out dance moves and the funky tunes from the 70?s that you will remember for years to come. The Shagadelics 70?s tribute cover wedding bands sound great – look the look and are guaranteed to make your wedding party a smashing success!… Watch a Video of The Shagadelics Here |
| Wenso Ashby featuring Zsame | Stimulus Package | Green Thirteen | Adrian Ray |
| Wenso Ashby is Smooth Jazz Defined!  Wenso Ashby, a talented songwriter, producer, and keyboardist is known for his rhythmic inventiveness and collective improvisation.  Of all the wedding bands out there Wenso Ashby has delighted audiences from coast to coast performing his style of music that embraces hard hitting groove based rhythms with timeless melodies and soulful vocals... check out Wenso Ashby and Zsame here | The Stimulus Package... No genre is off limits to the Stimulus Package band, putting a invigorating spin on all the hits- from classic rock to rockin' country & everything in between. One of the top Minnesota based wedding bands, $TIMULU$ PACKAGE has performed across the midwest at casinos, weddings, specialty events, fairs and festivals, corporate and clubs...  watch their video here. | From Chicago to Cabo…Hawaii to the BVI, one of the best Chicago based wedding bands Green Thirteen has been called on to hear the voices of everyone, amplify them and fuel the party of a lifetime.  Delivering a professional high energy show has become Green Thirteen's signature and the new quality benchmark for wedding bands entertainment in Chicago, across the country and around the world... watch their video here... | Formerly out of Nashville - Adrian Ray and his band are one of the best country wedding bands on the planet.  Not only will they cover some of your favorite country music hits - they will also amaze you with their own beautiful songs... watch a video of Adrian Ray in action... |
[/fancy_table]
 Contact us today to check the availability and pricing of our Wedding Bands - fill out the contact form or call us at (608) 526-3829.