Comedian Dwayne Clark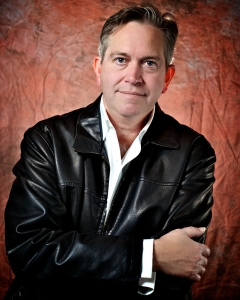 Comedian Dwayne Clark is one of the most loved comedians on the ProBookings roster.  Our corporate clients rave about how hilarious - yet clean Comedian Dwayne Clark is.
Okay - figure this one out - he's a guitar player with no song parodies, sing-a-longs, or Dylan impressions. Clean Corporate Comedian Dwayne Clark is high-energy without playing "What's your name - where are you from" with his audience. His material is intelligent, adult, yet inoffensive. He delivers his act with southern charm that doesn't play to the stereotypes of the dumb southerner.It's like Minnie Pearl and Tony Bennett had a baby (pardon the visual). With his infectious smile, and his undeniable charm, Corporate Comedian Dwayne Clark steps onstage and delivers a show that every audience member will appreciate and leave with an uncontrollable craving for corn bread & caviar.
Comedian Dwayne Clark is one of the most favorite comedian that our clients love to book and always gets great reviews.  He's a clean - unique performer - that is easily enjoyed by nearly every type of audience we book him for.  To keep up to date with Comedian Dwayne Clark and all of the ProBookings comedians by following us on Twitter.
Corporate Comedian Dwayne Clark's Demo Video...
Comedian Dwayne Clark's Credits and Clients...
Chicago House of Blues - Riviera Hotel Las Vegas - Harrah's Casino - Zanies - The Funny Bone - The Improv - Cracker's - Stanford's - The Comedy Cafe - Chaplin's - The Laugh Factory - Drake University - Nationwide Auto Insurance, Hy-Vee Food Stores, Dexter Company, National Park Board, Hormel Foods, Webster City Country Club, Audubon County Hospital
To book Comedian Dwayne Clark or to check availability and pricing fill out the contact form or call ProBookings at 608-399-4683.
Save