Comedian Jared Mauck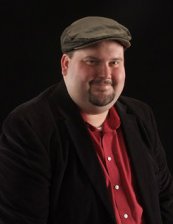 Comedian Jared Mauck aka "THE KING OF ZING" will be the life of your event. He has been seen on TV and performed around the World.  A funny, clean corporate Comedian Jared Mauck provides first-class entertainment for all audiences.
Comedian Jared Mauck's shows can be based on personalized topics or he will create his own.  Excellent for corporate gigs, holiday shows, weddings, and more.  For motivational events, comedian Jared Mauck can bring his story to life and give a much needed morale boost to your team.  He is without a doubt the best one for the Job!!
Jared Mauck The King of Zing!  Comedian Jared Mauck entered a stand-up comedy competition at the age of 19, and came in 1st out of 100 contestants.  That ignited his passion for stand-up and he has never given up on the dream.  Married with four children, he is the other half of the kind of "Facebook" couple he mocks during his routines.  His clean corporate comedy is laced with his signature sarcastic "Zing", as he tells stories about his life growing up fat, and what it's like to be married.  Comedian Jared Mauck has been featured in TV commercials, NBC Last Comic Standing, and has won dozens of comedy contests.  He is a major up and coming star of Comedy!
Keep up to date with all of the ProBookings comedians by following us on Twitter.
What they're saying about Comedian Jared Mauck...
"Jared is very very funny, great delivery and timing and a great joke writer.  Jared is very very funny and talented. If you book him for your show you will have a great time."  - - Louie Anderson
Watch this demo video of Comedian Jared Mauck in action...
To book Comedian Jared Mauck or to check availability and pricing fill out the contact form on the right or call ProBookings at 608-399-4683.

Save