Clean Corporate Comedian Rik Roberts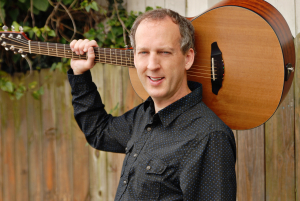 Comedian Rik Roberts is a clean corporate friendly comedian.  Direct from Nashville, Tennessee clean corporate Comedian Rik Roberts has his pick-up packed and is heading in your direction.  Rik Roberts is a breath of fresh country air minus the B.S. His act is cleaner than the bottom of a bleach bucket.  His hilarious songs ring with reason and tickle your ribs with twang.
Corporate comedian Rik Roberts has appeared in a video on Great American Country.  He has been heard on syndicated radio programs including Rick & Bubba and Bob & Tom. He was featured in a global webcast by Live On The Net.  His song Its A Rental was aired on National Public Radio's "Car Talk."  Rik has performed thousands of comedy club shows and is a favorite in the corporate arena as well. His light hearted act works well in these settings where being being PC and clean is a must.
Corporate Comedian Rik Roberts has a unique way of allowing everyone to peek inside his mind.  We gain insight to his family, friends, and experiences.  He steers away from profanity, preferring to challenge himself to find laughs without being offensive.  However you define him, the bottom line is: clean corporate comedian Rik Roberts provides a spine tingling wave of positive energy.
Keep up to date with all of the ProBookings comedians by following us on Twitter.
Watch Comedian Rik Roberts Demo Video Here...
Comedian Rik Roberts Credits/Clients
Comedy Corner - Broadripple Comedy Club - Chaplin's - Comedy Cafe - Comedy Catch - Comedy Den - The Stardome - Funny Bone - Stanford's - 3-COM - Chevron Corp. - Fleetwood Homes - National City Bank Iowa Ham Canning Inc. - McLeod Software - Cracker Barrel Restaurants - Wendy's Corp - Allegheny College - Bethany College - Ohio State Univ. - Penn State - Southern Illinois Univ. - Univ. of Wisconsin/Wausau - West Virginia Univ. - Youngstown State University...plus many more!
To book Comedian Rik Roberts or to check availability and pricing fill out the contact form or call ProBookings at 608-399-4683.
Save