Clean Corporate Comedian Ron Feingold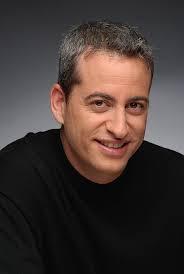 Clean Corporate Comedian Ron Feingold has been on stage since age 10. Comedian Ron Feingold - a corporate favorite - got his musical theater start in high school portraying roles like Lazar Wolf in "Fiddler on the Roof," Moonface Martin in "Anything Goes," and Curly in the musical "Oklahoma!" Then, at age 17, he began his professional career performing in a melodrama theater by the name of "Bob Young's Cabaret" located in beautiful Cascade, Colorado. Ron was on top of the world earning $150 a week performing in the show and doing what he loved most! Ron then moved on to dinner theater in the summers during his breaks from college at Colorado State University in Fort Collins, Colorado.  There was a distinct trend that he noticed over the years that all of his roles and jobs were mostly comical.  So Ron decided to give Stand-up Comedy a try.  A contest called the U.S. College Comedy Competition came to Colorado State and Ron signed up. For a first timer, he placed third and he's been hooked on laughs ever since!
Now clean corporate comedian Ron Feingold has toured the entire United States and has performed in America's finest Comedy Clubs, Universities, and Theatres.  After doing "straight" stand-up for 5 years, he decided to stir things up a little and bring his love for a cappella music to the comedy clubs.  August 1st of 1995, at Tommy T's Comedy Club in San Ramon, California was opening night of the new show and audiences have been laughing and singing with Ron ever since!
Comedian Ron Feingold's first album was released in June of 1995 and was called One Man A Capella Jam! Ron began work on his second album on December 30, 1999 with producer Glenn Longacre.  Released on January 26, 2001, Solo Effort takes Ron's music to a different level.  Using contemporary favorites and up-tempo classics to create an A Capella recording that is unique and fun to listen to.

Currently, Ron Feingold is a clean corporate comedian residing in Florida and also performs at his favorite comedy clubs around the country. Check out the show for your corporate event entertainment because you won't see or hear anything like this anywhere!
Keep up to date with all of the ProBookings comedians by following us on Twitter.
Watch Comedian Ron Feingold's Demo Video...
Comedian Ron Feingold's Credits and Clients...
Amoco - Association of Community College Business Officers - Association of Wyoming Insurance Agents - Aulick Leasing - Buerkley Buick Honda, Inc. - Business Women's Association of America - Butler County Health Care Center - Cigna Retirement and Investment Corporation - Clear Creek Distributing Company - Coachman Industries - Coldwell Banker - Concord Hospitality, Inc. - Current, Inc. - Douglas Theatre Company - Ferguson Pontiac Buick GMC, Inc. - First National Bank - First State Bank - Grape Community Hospital - Highway Engineers Exchange Program (HEEP) - Lor-Al Products, Inc. - Indiana Municipal Power Agency - ITI Marketing Services, Inc. - Mid-America Hardwoods - Midlands Packaging Corporation - Pfizer Corporation - Precision of New Hampton, Inc. - Resorts Condominiums International (RCI) - RMH Group Engineers - Rochester Association of Business Professionals - Rocky Mountain Electrical League (RMEL) - Colorado State U. - U. of Northern Colorado - Kutztown U. - U. of Southern Colorado - Gettysburg U. - Minot State U. - Scranton U. - Denver U. - Marion College - Hanover College - Illinois State U. - Eastern Illinois U. - Pan American U. - Marquette U. - Northern Michigan U. - Carlton College - Chico State U. -Acme Comedy Club - Art Vieluf's Comedy Etc. - Bonkerz Comedy Clubs - Comedy Cafe - Comedy Gallery - Comedy House Theatres - Connxtions Comedy Club - Crackers Comedy Club - Gary Field's Comedy Club - Harvey's Comedy Club - Jokers Comedy Clubs - Knuckleheads Comedy Club - Laugh-In Comedy Cafe - Les McCurdy's Comedy Club - Loonees Comedy Club - Skyline Comedy Cafe - Snickerz Comedy Club - Stanfords Comedy House - The Comedy Club - TNT's Comedy Hook - Tommy T's - Wits End Comedy Club - Zanies Comedy Clubs
To book Comedian Ron Feingold or to check availability and pricing fill out the contact form or call ProBookings at 608-399-4683.
Save