Comedy Hypnotist Tim Triplett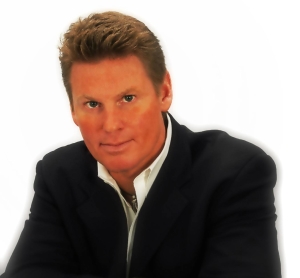 Comedy Hypnotist Tim Triplett is a national sales trainer and impersonator of such celebrities as David Letterman, Howard Cosell and Anne Richardson from "The Weakest Link".  Comedy Hypnotist Tim Triplett has entertained audiences all across America with his wit, humor and hilarious impressions.
Inspired by his desire to not have to wear The Weakest Link dress for even one more performance than was necessary, Tim turned to entertaining his audiences using hypnosis. This "shift" has allowed Tim to now perform in men's clothing 100% of the time, which, according to his mother, has done wonders for his self-esteem.
Tim is a master of engaging his audiences, getting them up on stage and turning them into the stars of the show. His favorite quote is: "Do unto others, then quickly leave the building." Not very deep, but very useful.
Nothing stirs the imagination and entertains like Stage Hypnosis. Each tasteful performance can be tailored to your specific event as volunteers are never asked to do anything that would embarrass them any more than they did to embarrass themselves at last year's Christmas party.
Comedy Hypnotist Tim Triplett's Demo Video
Comedy Hypnotist Tim Triplett's Credits/Clients
Delta Airlines - Cox Enterprises - The Chick-fil-A Peach Bowl - ABC Disney Fox Family Channel - Southern Bridal Show and Expo - Georgia Southern University - Media 1st - plus hundreds more!
---
To check availability/pricing or to book Comedy Hypnotist Tim Triplett fill out the contact form or call us at 608-399-4683.