Motivational Speaker Eric Thomas, PhD.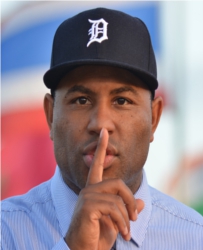 Motivational Speaker Eric Thomas, PhD., is a world renowned speaker, educator, author, activist and minister.  Eric Thomas has risen to International prominence by delivering high energy messages that encourage people to live up to their full potential by breaking the cycles of crime, hopelessness and despair that many face daily.
Known for his engagingly personal approach, Eric Thomas has messages that are both dynamic and inspiring. Formerly a high school dropout, he obtained his Masters degree in 2005 and recently received his PhD. in Education Administration at Michigan State University. While consulting at Michigan State, he developed The Advantage Program, an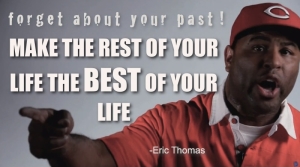 undergraduate retention program targeting academically high-risk students of color.  Eric's representation of the merits of higher education, coupled with his knowledge of the pains of life, inspires people of all walks to break bad habits and reach for new levels of personal achievement.
After becoming known as a preacher and motivational speaker, Eric founded a company to offer education consulting, executive coaching and athletic development. Eric has given motivational talks to collegiate and professional athletes.  Lebron James has credited Eric Thomas as part of his inspiration for winning the 2012 NBA Championship.  Eric voice-overs on ESPN advertisements for Major League Baseball and the National Football League.  Eric has appeared on Fox News to discuss his work, and portions of his sermons can be heard on the tracks "When A Fire Starts To Burn" and the opening track of deep house producers Disclosure's 2013 debut album, Settle.
Eric frequently now speaks and consults with major international corporations and is ready to come Inspire You!
Watch this demo video of Motivational Speaker Eric Thomas...
To book Eric Thomas, PhD. for your next event, fill out the contact form or call ProBookings today at 608-399-4683.
Save
Save