Magician Keith West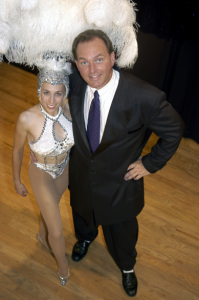 Magician Keith West will bring the MAGIC of LAS VEGAS to your event!  If you're looking for entertainment, nothing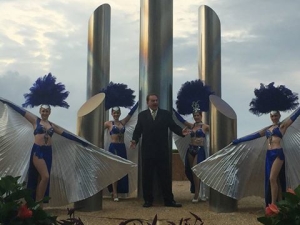 says MAGIC better than a full Vegas Magic and Illusion show with Magician Keith West. 
Usually, that means going to Las Vegas.  That may be fine for one or two people, but taking your entire group there is simply out of the question.  So what do you do?  The answer is simple.  If You Can't Go To a Show In Las Vegas Then Bring a Las Vegas Show To You!
Magic is all about doing the impossible. And that's exactly what you get when Comedy Magician Keith West brings his full touring illusion show to you. In fact, Keith specializes in grand illusions. His many years of experience means you CAN have a real illusion show at your next event.
Magician Keith West has a presentation that is clean and polished (as is the equipment he uses). This means you will get the spectacle and glitter you expect and your audience will see the difference.  What's more, it's easy to book and use Magician Keith West for any type of event:  corporate events, college campus activities, high school proms - assemblies - graduation parties, and even for fairs and festivals. Comedy Magician Keith West has a show that is self-contained - he takes care of all the setup and take down. All you have to do show him where you want the show to be.
Watch the Demo Video of Magician Keith West...
Magician Keith West's Credits and Clients...
Shell Oil Company, Texaco Oil Company, Pfister Hi Bred Seed, Garst Seed Company, Lennox, Pioneer Hi Bred, Nestle, McDonald, Brokers International, Principal Financial Group, Lancome, Titan Construction Organization, Quintrex Data Systems Corp., Alegent Health, Fisher Controls, Mercy Hospital, Des Moines Public Schools, Plumbers and Steamfitters Local 33, Red Oak Chamber of Commerce, Civic Music Association, Omaha Symphony, Jordan Creek Town Center, Merle Hay Mall, Altoona Chamber of Commerce, Coral Ridge Mall, Lindale Mall, Eventide Lutheran Home,  Harrah's Casino, Greek Isles Casino, America Star Casino, Prairie Meadows Casino, Diamond Joe Casino, University of Minnesota, Iowa State University, University of South Dakota, University of Oklahoma, University of Arkansas, Lincoln University, Dakota Dunes Country Club, Glen Oaks Country Club, Eldorado Hills Country CLub, Wakonda Club, Ames Golf and Country Club, Des Moines Golf and Country Club, Cedar Rapids Golf and Country Club, Hyperion Field Club, plus many more!...
"The show was excellent! You included our people in the performance! I would recommend you to any organization for any event." Julie Busch, Dyersville Chamber of Commerce
"If you are planning an event,we highly recommend Keith West!!!"
Melanie West, Red Oak, Chamber of Commerce
"Once again, you provided us with great entertainment for our holiday party! Ten days after the party, I?m still hearing from our staff about what a great time they had. You were a huge hit! What will you do for me next year to top yourself?" Kathleen H. Stamm, Titan Construction Organization
"You truly set our trade show booth apart making this the best show we EVER had for new business opportunities both with leads and closures of deals." John Paul, Texaco Refining and Marketing
"Thank you for your extraordinary performance. Your true success was measured by the power of laughter and tears of laughter that absorbed the room that night." Trish Crosser, Fisher Controls International, Inc.
"I appreciate you helping me out these last four years. The entertainment each time has been Great! But this year was the Best! See ya next year!" Vicky Reis, Eventide Lutheran Home for the Aged
"On behalf of the McSoifer Team I would like to thank you for the excellent evening of entertainment you provided our crew Christmas party. Your show was truly a hit with all of our crew and they continue to talk about the fun they had." Sheryl Jeffrey, McDonald's
To check availability and pricing or to book Magician Keith West fill out the contact form or call us at 608-399-4683...