Comedy Ventriloquist Peter Hefty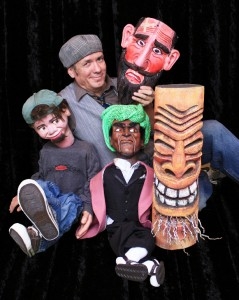 Comedy Ventriloquist Peter Hefty is one of the Top Comedy Ventriloquists today. Ventriloquist Peter Hefty is a veteran professional with over thirty years experience. If you're looking for a corporate comedian ventriloquist that will have your audience rolling in the aisles look no further.
During the 70's Comedy Ventriloquist Peter Hefty made guest appearances on the Farmer Vic & Friends television show. Won the talent contest at the East Troy, Wisconsin Fair. He also performed for many charities and fund raising events including Cub Scouts father/son banquets, Kiwanis Clubs, Lions Clubs, and even entertained children at the Children's Hospital in Milwaukee, Wisconsin.
Comedy Ventriloquist Peter Hefty made quite a name for himself during the 80's by winning numerous awards while working the night club circuit in Florida. During this time he was nominated for 3 Carbonel Awards and won the "Critic's Choice" Award for " best comedy act in a night club" while working out of his "Home" clubs The Button On the Beach & Bojangle's Night Club.
Peter continues to perform regularly throughout the United States, in clubs as well as corporate events, private parties and benefits. He has been in this business for over 25 years and the act is different and fresh every year. Now is your chance to book one of the funniest Comedy Ventriloquist's in the country. Peter Hefty and Justin and all Peter's friends are the perfect choice for your next event!
Watch Comedy Ventriloquist Peter Hefty's Demo Video...
To check availability and pricing or to book Ventriloquist Peter Hefty fill out the contact form or call ProBookings Entertainment at 608-399-4683...
Save